26I was born and raised in the Chicagoland area where my parents dabbled in the antique business which brought me to auctions quite frequently; or should I say, more often than I wanted to go to them as a child! Little did I know I would grow up to love the auction world as much as I do, and that auctions would became a part of my everyday life. I still attend every event that I can, so that I can remain current on the prices of items in the present economy. Plus, I'm always looking out for that one incredible deal!
Through the years I started to ask myself why I was always in the crowd and not the one up at that podium entertaining the customers. So I decided to do it! I went and passed my state test to get my license in 2011.
I have several Auctioneer friends that help me out with whatever I need. I am a self-taught auctioneer and I can speak quickly or slowly depending on what is needed or requested.
I would like to sincerely thank Vicky, of
Vicky's Auctions
for giving me the the chance to call my first Auction!
My goal is to establish a tremendous following of customers and hold weekly events.
PLEASE CLICK ON THE
CONTACT US
TAB AND FILL OUT THE FORM TO BE ADDED TO MY ONLINE NOTIFICATIONS FOR ALL NEW AND UPCOMING AUCTIONS!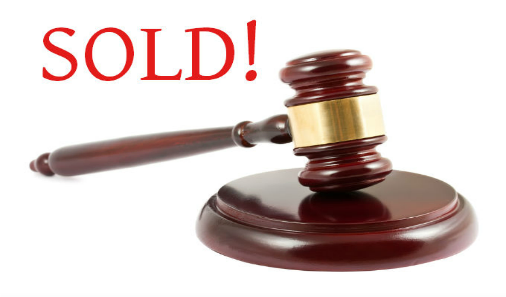 Tom Pagor - Auctioneer
IL License # 441.001894
Il. Auction Firm #444.000551
630-800-3321



All of Chicagoland, from the city to Dekalb!